Online Help & Support
To help you to use our website as quickly and easily as possible, we have designed a step-by-step web guide. To access and download this guide, please click on the link below: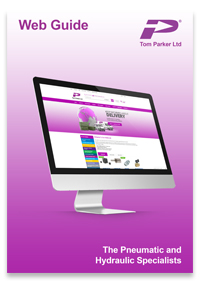 If you require any additional help or have run into difficulties, we have a dedicated web support line. Our helpdesk is open from 8.00 am to 4.00 pm Monday to Friday.
WEB SUPPORT LINE: 01823 660639
Fast Delivery

We are able to dispatch the majority of items on the day of purchase. We provide a reliable DPD text/email delivery time confirmation service. When you place an order with us, DPD can email and text you your delivery time to within an hour's time slot. Time is of the essence and we are happy to go the extra mile to offer you peace of mind.

Shop Online 24/7

Why not register an online account on our website? This will enable you to purchase what you need, no matter what time of day or night or where you are located. Just click on "register" in the top right hand corner and fill in the simple form. List price discounts will also show up online, as and when they are issued to you. When logged in, you will also be able to see live stock figures and all of our current, exclusive special offers.

Best Quality

We always endeavour to source the highest quality products on the market, throughout the world and provide them to customers at the most competitive prices. We are constantly alert to new product lines that are introduced to the market and have access to futuristic, ground-breaking stock. With the most sought after ranges at our fingertips and close connections with the leading suppliers in the pneumatic and hydraulic industry, we can cater for your every need.